SERVICE
PREVENTATIVE TREATMENT
A NEW WAY OF LIVING
EXTRAORDINARY TREATMENT SO YOU CAN LIVE AN EXTRAORDINARY LIFE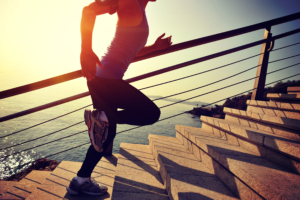 To be at your best you need to be feeling your best. Whether you are wanting to push further, harder, stronger, faster or you simply want to pursue your passions without pain, myotherapy can help.
At Carrie on Living the focus of treatment is primarily directed towards the elimination of myofascial trigger points (MTrPs). MTrPs are hyperirritable spots within the muscles, these are more commonly known to us as 'knots'. These knots can cause both pinpoint and / or referred discomfort throughout the body and can affect other structures such as your nerves and joints.
Management of these MTrPs is essential for:
faster healing of your soft-tissue injuries;

prevention of further soft tissue damage;

improved muscle health by maintaining optimum function of your muscles, tendons and ligaments.